24 Jan 2022
 Automation Marketing: Helping Small Businesses have the Best Marketing Team Ever
The marketing team of any organization is perhaps the busiest and always on the look-out for fresh and new ideas. This is because marketing with the sales team is the backbone of the organization and any gain or failure dictates the future of the company. With the digital world offering almost everything in making tasks and performances at the highest level, an automation agency is now offering marketing automation with platforms and technologies designed for marketing.
What marketing automation can do with an existing marketing organization?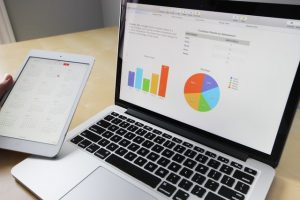 Foremost is automation in marketing reduces marketing costs. It will help in identifying tasks and tactics that are no longer viable and useful and therefore eliminate them. The reduction will lead to additional revenue rather than excess expanses. There will be better data and repetitive tasks are eliminated which results to refined marketing process that eventually will lead to generating and nurturing more leads. As time is very crucial in any campaign, marketing automation will save time on marketing campaigns and therefore reduced cost and allow fast and better results. With every organization marketing team being unique, automation designed platforms and technologies that best fit such organization. A company can always ask its automation agency on the different platforms and technologies that fit its organization size, budget and needs as well as their time frame. In overall, automation marketing helps organization marketing team find out more resources and get everything done fast and right.
Small business' automation marketing
Small businesses are the said to get the best benefits of automation marketing. Most of these small businesses rely on what data they can only gather and understand withstanding getting the Big Data and can only as efficient in collecting data for marketing and sales. A marketing automation agency provides automation platform that can help business gauge marketing campaigns that sit its marketing goals. The automation platform also the team deal in forecasting consumer attitudes and reactions in its campaign time frame. The putting up of all profiles are put together automatically so it reduces time and delivery is immediate and fast.
If you are a small business and struggling with your marketing, having an automation agency for your marketing team will generally help your marketing team and sale force do the impossible. Your team will perform tasks that are only needed and useful, get the big picture and generate and nurture leads that fits your campaign goals and most importantly get the best result in lesser time frame. You'll have the opportunity of having the best marketing team ever.
 Automation Marketing: Helping Small Businesses have the Best Marketing Team Ever

,