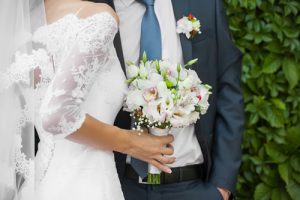 Weddings are one of the most awaited moments in the life of a man and a woman. For this reason, they would want every moment of that once-in-a-lifetime event captured. This is where Melbourne wedding photography comes in. However, there are certain things you need to consider when looking for a wedding photographer for your special event.
Avoid wedding photographers who will try to up sell you. Choose a package and stick to it no matter what. Look for a photographer who will be straightforward with his charges.
When considering Melbourne wedding photography, and you are working on a budget, try to negotiate for the photographer to shoot less hours so you can save some cost. For example, you may eliminate coverage of your wedding preparations, which could help lessen the overall cost. You may also do away with some additional photography packages such as engagement sessions or wedding album.
Don't be afraid to negotiate. If the asking price of the photographer is outside of your budget, negotiate for another package that is suited for your budget. If your wedding day is on a weekday or Sunday, work out for possible discounts.
Some Melbourne wedding photography packages may require a second shooter and this could jack up your fees even more. If your chosen photographer is not part of a team, see how much of a discount you can get if he will shoot alone. Just make sure that they are comfortable with that option.
Hire a local photographer instead of one who lives out of town. This will keep you from having to pay for the travel expenses of the photographer. Transportation and lodging alone could already cost you
Budget alone is not the sole consideration when looking for a professional photographer for your wedding. You also need to make sure that they have the qualification and portfolio to back them up. Likewise, make sure that you will be comfortable working with your chosen photographer. Check their previous work and see if they are the right one for you.
While wedding photography is important in ensuring that your event becomes truly special, you can make the proper adjustments to ensure that every moment is captured without having to spend a lot of money. Remember the highlight of your event is the ceremony itself. Bear in mind these tips when choosing modern wedding photographers and you will save a few hundred dollars, which you can allocate to other parts of your wedding.
Tips On How To Save On Your Wedding Photography

,