20 Sep 2021
The Best Smart Devices for Your Home This 2021
Smart home devices have come a long way, and with improving wi-fi technology, we're destined to meet more devices to embrace smart tech integration. In no time, it will be completely normal for a whole property to be populated with smart devices, but as of now, only people that can afford all of it can fully enjoy what the system has to offer. Smart home automation has been big last year, but in 2021, it will become more apparent that people want more, and they want new and improved devices.
In this article, we will be listing down smart devices that are perfect for your next home improvement project.
Smart Plugs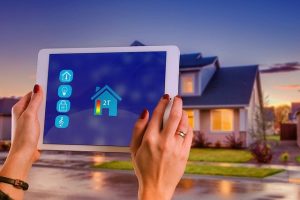 Perhaps one of the easiest and inexpensive ways to start with improving your home with smart technology is through electric plugs. It is effective when it comes to monitoring other smart devices that are connected when it comes to their current power and also other relevant statistics. Smart plugs are powered with Bluetooth wireless technology, but some brands and models take advantage of thread, which is a far better alternative for Bluetooth and also wifi.
Smart Light Bulbs
Light bulbs have become the standard device that utilizes smart wireless technology, but oftentimes, it is being overlooked by many people just because a better alternative is around. Smart light bulbs have come a long way. Dali lighting is a good example of technology that has been used before, but because it's already outdated, its features have some limitations already. Thanks to wi-fi technology, smart light bulbs can do so many things, from changing light colours from time to time to syncing lights with music that you're currently playing.
Dali lighting control is still a viable tech to get for light bulbs, and many service providers still use it. Make sure that you make your decisions according to your needs and budget.
Video Doorbell High Resolution
Video doorbells for smart home automation have been around for some time, but these days, the devices have undergone so many improvements in terms of capture and output resolutions. Some manufacturers sell 4K high-resolution ones, but they are generally expensive and are only viable if you're willing to spend a lot of funds for purchasing and also maintenance.
There is also video doorbell smart home automation 2K options which use a lower resolution to cut costs. 2K as a resolution is already good, so if you're in a pickle when it comes to budgeting, this alternative is more than enough.
There are plenty more smart devices that are rising in popularity, but these devices that we have mentioned are simply the best for us when it comes to efficiency and overall usability.
Considering having smart home automation in your residence? Learn more or contact https://www.controlfreq.com.au/. 
The Best Smart Devices for Your Home This 2021

,