16 Nov 2016
WordPress – Giving Small Businesses a Better Startup Advantage
If you're thinking of building a small business online, WordPress development can have you enjoy a great start up. Either you do it yourself or with a WordPress developer, here are some reasons why it's the best thing that could happen to any small digital business site.
Full of flexibility and resources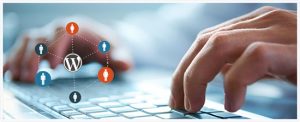 With so many available website development tools and resources, you can save money in web development. For one, it is an open source and easily accessible to anyone and even a wanna-be-  WordPress developer.  You enjoy loads of help from many contributing minds that aids for its betterment. There are plenty of themes to choose from, and there's one that suits your business ideas. The ecommerce plug-ins is to help build strong web structure and growth potential. WordPress' popular woocommerce plug-in is an amazing tool in monetizing an existing blog on WordPress as a section without moving to another platform. Another good thing about WordPress development is its huge community that provides solution to every problem and challenges so every startup is assured that there is a solution to every barrier that it may face.
It's popular
Ask about web development platform, and WordPress comes off as top of mind of many digital people. Many popular blogs are on WordPress and either created independently or with a wordpress developer. This is because many blogs are content-oriented and WordPress is basically CMS structured and a great platform in converting PSD to WordPress. It kicks a good start on long term, usability, stability, and growth. WordPress themes can be customized according to business' structures and needs and many web designers love them.  The Ecommerce plug-ins are among the easy-to-use ecommerce tools that help startup create traffics and convert these traffics into sales so many digital marketing prefer it over the others. Since WordPress is free and so are the plug-ins, it's very attractive to many web developers.
WordPress is a great web development platform and it's simply great for small business website building. It helps small business kick off costly web development. However, because of its regular updating status, it may give some challenges to maintenance. If you'll be considering WordPress , it is recommended to have a developer to work for you. It will help in utilizing the very best of WordPress development and in helping your business kick off and enjoy better startup's advantage, which on the other hand is a trademark of WordPress website development.