17 Sep 2016
Some Digital Marketing Tips for your Business
In a media obsessed world, the best way to reach out to current and potential clients is through social media and blogging. It's the most efficient way to market your brand, hands down. But if you aren't sure how to get started, it can be a difficult process. Even if you have no clue how to start and manage a successful SEO blog, there are several different guidelines you can follow to maximize the SEO traffic both locally and globally.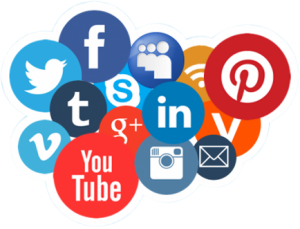 Maximize Your SEO Efforts
From the beginning, it's best to maximize your credibility locally. Once you have an established blog and website, make sure you are submitting your business to your local online business directories. This can include the Yellow Pages, True Local and Yelp. Make sure to submit your information to credible directories. If the website you submit to doesn't have real credibility, then that can hurt you in SEO rankings. Once you start getting decent traction locally, then you can spread to business directories in other countries that you are interested in expanding business in.
Get Creative With Your Content
Okay, you are starting to get traffic to your blog. Congratulations! Now, make sure to give them a reason to stay. Come up with creative and relevant content that aligns with your company's goals and proposals. If you have more technical information that needs to be shared, make sure to write with a friendly tone. Explain difficult things thoroughly and easy to read. It's important to remember; this blog is not for you. This blog is for the client, and you are trying to entice them to your business. While writing, write with the client in mind. If you were shopping around for business, what would draw you in? Top ten lists and listicles are also a popular and fun way to engage your reader. Visual aspects are very important as well.
Post Client Testimonials
If a prospective client is visiting your website, they'll want more than just information from you. Make sure to have client testimonials listed throughout your blog. Prospective clients will feel reassured about choosing your business with other reinforcements from current satisfied clients.
Mixing Up Your Media
Successful digital marketing agencies integrate several different social media platforms into their blogs. By integrating different social media platforms, you can successfully engage and raise the traffic to all channels rather than just a blog. You can do this by adding badges to your social media pages on the blog, and referencing your pages in your entries. When creating your campaign, it's important to remember which social media platforms you want to include. Success on all platforms, not just your blog, should be a crucial component of your campaign. Digital media offers way more benefits compared to traditional media.
A Call to Action
Make sure you have a call to action listed through each post. If you aren't executing a great proposal to your client throughout your information, then you are wasting both your time and the prospective clients. Make sure to be forward with your business towards the end. Isn't that the whole point of managing an SEO marketing blog?
Social media and blogging is taking businesses to incredible levels. For many businesses, it's still a new concept. Take advantage of the social media boom, and let your business thrive.