21 Nov 2016
How Could Hotel's Websites Help in its Promotions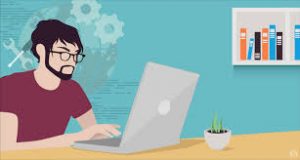 For one, guests look before they book, and hotel websites must have something they like or to fall in love with at first sight in order to click the book button. Guests are primarily visual creatures so they consider what they see in a hotel's website and what they see is what attract or keep them away from booking a room. Website design and development is crucial in any business success and in hospitality industry, it is an important factor in its promotion.
Inspiring through beautiful imagery
Hotel websites are usually full of beautiful imagery. The images are to show off hotels and its surroundings as well as the destination. Website design and development make use of large pictures or full page in showcasing the hotel's beautiful lobby, specialty areas like the swimming pool, deck and patio and rooms. All are but captivating and gorgeously layout. If website design and development don't comply with such need and requirement, a hotel website is deemed as a failure as how it can attract viewers with any imagery. Guests love to be inspired and spirits to be ignited and full page, large imagery that spread out the entire page will never fail to merit attention and booking.
Self promoting
Many travelers find inspiration from other travelers' experience and seeing real people on a hotel website helps in transpiring the message of the fun and joys of traveling. Website design and development that makes use of photos of real travelers is simply promoting itself. A high profile ski resort with a website where potential guests can view pictures of guests enjoying the resort's high end ski facilities, guests enjoying the warmth of fireplace in their cozy room during winter ski holiday  surely attract and inspire travelers to book for their next winter holiday vacation. A place for the guests is a good web design tenet for many website designers creating websites for hotels and accommodations.
For emotional engagement
Hotel websites should convey an experience and not just a place to stay. Development of websites that make use of pages and features that allow it helps a hotel convey their guests' experience. If other guests can "feel" it by just browsing the site, then it is possible booking comes easy for them.
What you see, what you feel is important in hotel website browsing and if the website can bring it all together, then website design is definitely successfully helping a hotel in its promotions  and get bookings.